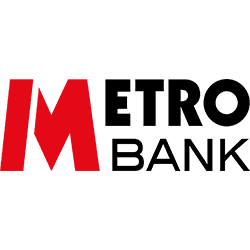 The mission at hand for one of the UK's leading banks
---
Metro Bank PLC is a retail bank operating in the United Kingdom, founded 2010.
Metro Bank's head office was operating from two buildings in London and they were looking to rationalise their estate. To do this, the company needed to relocate the staff from both sites into a newly refurbished building at Old Bailey in Central London.
Specialist Logistical Arrangements
Meticulous planning resulted in a three-phase project, with all relocation work carried out over two weekends, to minimise impact on the day-to-day running of the business.
The relocation of 300 staff from the St Martin's property included IT equipment, bulk filing, and personal workspace items. During the planning stage, various access limitations had been identified, so specialist logistical arrangements were integrated into the plan to ensure a smooth delivery of this phase.
Relocation and Implementation
IT decommission and recommission were the priorities to ensure cabling could be managed successfully and testing could be completed for the arrival of the team on Monday morning. Our specialist teams were involved in the planning stage to ensure successful implementation of the new systems.
Additionally, we facilitated the relocation of all furniture, bulk filing and desktop equipment into the new head office.
"Pre-planning and co-ordination were key to ensuring that any logistical challenges were resolved. The three-phase project was delivered successfully, within the remaining forecast budget, and resulted in high client satisfaction across the board."
---
Management, Metro Bank